Not boring, bulleted PowerPoints®!

The Client 1st Selling System brings you compelling content, delivered in an exciting, fast-paced format that captures your team's attention, ensuring results!

Industry expert Mike Blinder personally guides your team through the essential content they need for success, within each 45-minute module.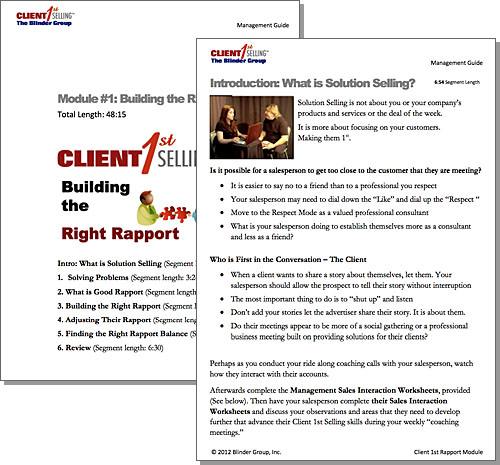 The Client 1st Selling System also offers support materials that can be used in the field by managers and sales people to put these systems to work on each and every sales call.

The Client 1st Selling System has materials ready to go for:
Coaching on Rapport Building
Performing Pre-Call Prep
Making a perfect Ascertainment
Sample Closing Decks
And More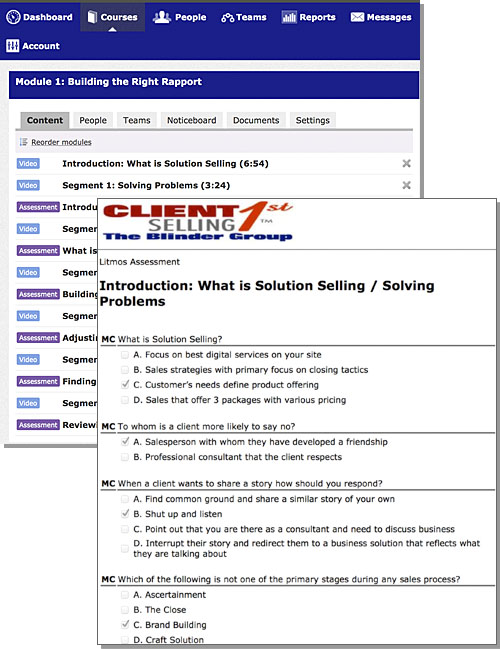 Watch a sample (5-min) segment.
(low res for demo only)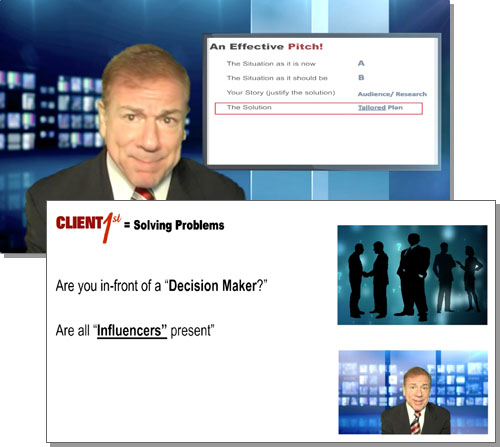 Each Client 1st Selling System module has a corresponding workbook (for both management and sales people) to assist them in understanding and adapting the concepts into their day-to-day selling practices.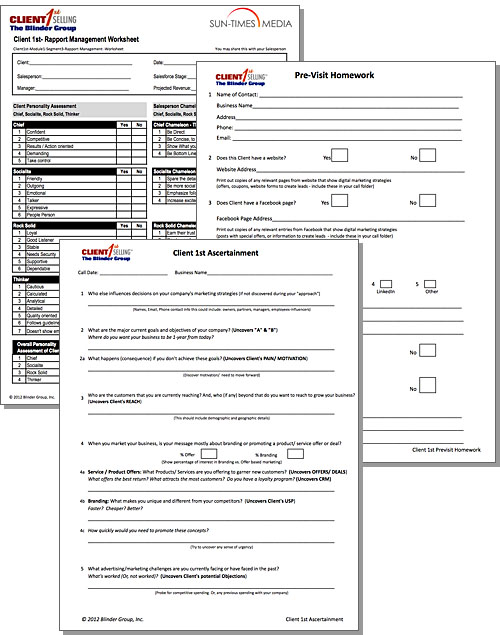 The Client 1st Selling System is completely Web based for delivery of content at the office, home or in the field via mobile device.

Sales people can log in to view a complete module or individual content segment at anytime.

Plus, there are questions at the end of every segment that must be completed to make sure that the material is learned and retained.

Managers can receive the salesperson's scores to coach them through problem areas.

Takeaway this info. (pdf)

Questions? Contact Mike Blinder
+1 727.847.2464